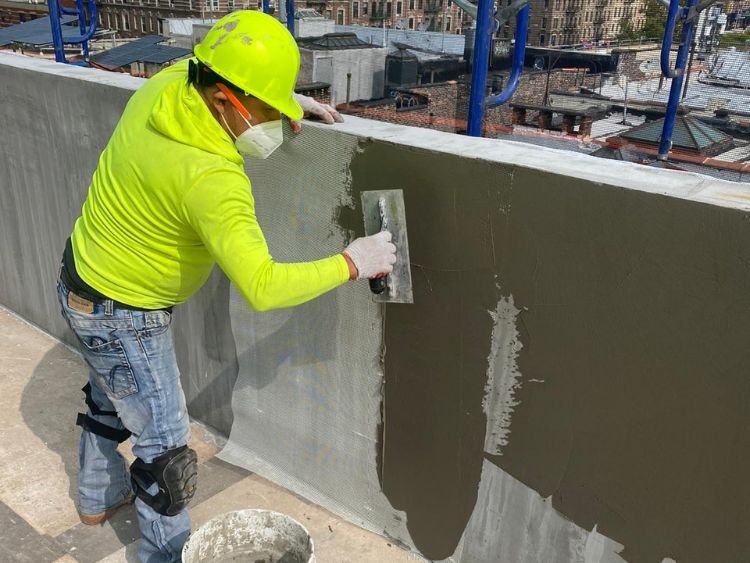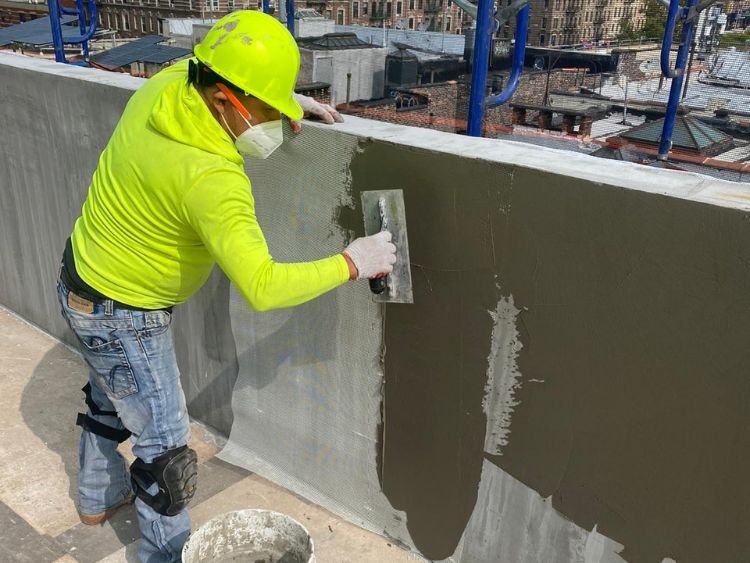 Due to its sturdiness, adaptability, and classic charm, stucco makes an ideal choice for maintaining the exterior of your building. However, stucco may experience cracks, chips, or other issues that require expert repair over time. Selecting the ideal stucco repair provider is essential to ensure a job well done. 
In this blog post, We'll review the crucial inquiries you need to make before hiring a Westchester stucco repair professional. Regardless of where you live—the Bronx, Queens, Manhattan, or Westchester—the answers to these questions will enable you to choose wisely and locate the top stucco repair services.
Do You Have a License and Insurance Coverage?
Always inquire about contractors' insurance and licensing status when hiring them to repair stucco. The ability to conduct stucco repairs professionally and that a contractor has satisfied all prerequisites are both shown by a license that is in good standing. 
Furthermore, having insurance is essential to safeguard both you and the contractor in the event of mishaps or damage during the job. By picking a licensed and insured stucco repair contractor Westchester, you can feel confident knowing you are working with a skilled expert.
How Long Have You Been Repairing Stucco?
When it comes to stucco repairs, experience counts. Ask the contractor how long they have been providing stucco repair services mainly. An experienced stucco repair contractor westchester will be better able to handle any unforeseen problems that may come up during the repair process since they will have a better awareness of the unique climate conditions in the area. 
To guarantee your project is capable, look for a contractor with a track record of successful stucco repairs.
Do You Have References or a Portfolio of Your Previous Stucco Repair Work?
A reliable stucco repair specialist should be able to offer references or a portfolio of their prior stucco repair work. Contact these references or look at the portfolio to evaluate the contractor's work quality, professionalism, and overall reputation. You may determine if they can handle various stucco repair issues by looking at their prior work and whether their aesthetic aligns with your preferences.
Do You Also Provide Stucco Installation Services?
It's beneficial to select a stucco installation contractor who can handle both components of the job if you intend to install new stucco or repair existing stucco. A contractor with experience installing and fixing stucco will fully know the substance's characteristics. Thanks to their knowledge, they will be able to solve any problems with effectiveness and provide a seamless and error-free repair or installation.
How Will You Identify The Stucco Damage?
To successfully repair stucco damage, it is essential to identify the underlying cause. A trustworthy stucco repair specialist will perform a complete evaluation of your house to determine the scope and origin of the damage. They should be able to walk you through the identifying process and keep you updated on their findings and solutions. Knowing the underlying problems can help you decide on the repair procedure and prevent future complications.
Will You Obtain the Project's Required Permits?
Permits could be necessary in the Bronx, Queens, or Westchester, depending on the size of the stucco restoration project and the rules in those areas. An expert stucco repair contractor will know the permitting procedure and need to be in charge of securing the required permits for your project. Refrain from hiring the best stucco contractors who want you to manage the permitting process on your own.
The Bottom Line
You can make sure you work with the best stucco repair services available and entrust your house to knowledgeable commercial stucco contractors by using these questions to guide your search. Ultimately, taking the time to choose the best stucco repair specialist will pay off with a sturdy and attractive exterior for your building.