Get Reliable And Effective Masonry Services At Masonry Contractor NY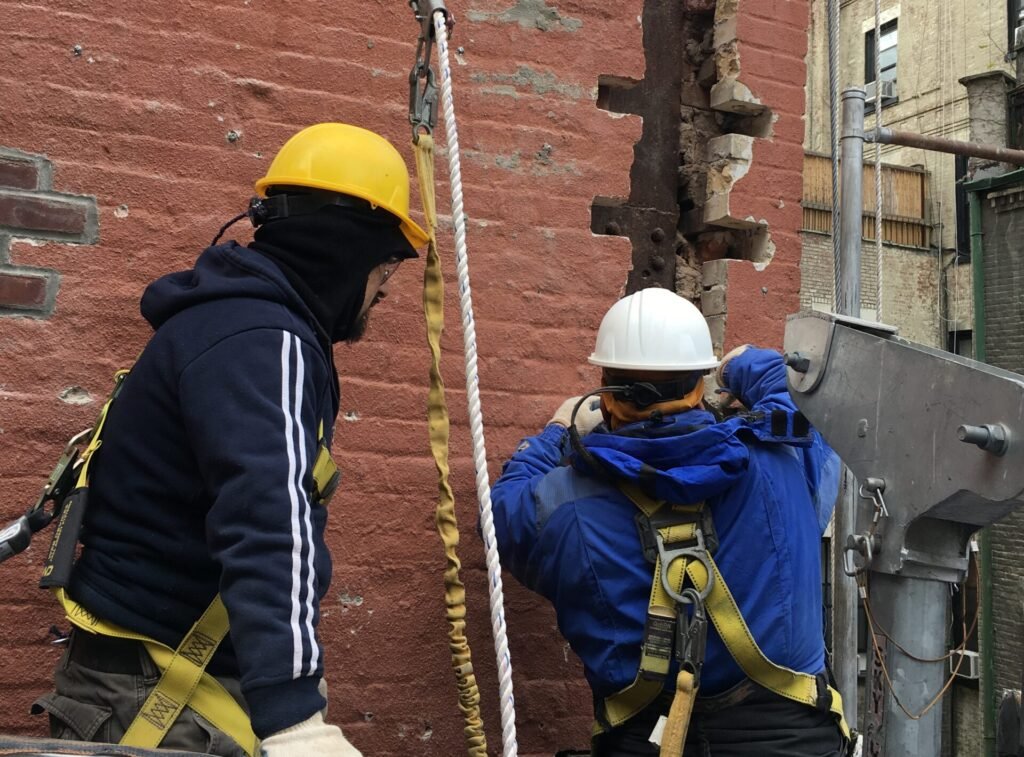 Masonry contractors are extremely specialized kinds of contractors. They are proficient in their field, yet their knowledge alone is not limited to that.  At Masonry Contractor NY, we work hard to ensure that our clients fully comprehend what we do and who does it with our Masonry contractor Bronx. Frequently, this requires an expert Masons Bronx contractor. Building a home is a once-in-a-lifetime investment in which there comes no area of compromise in this journey. The importance of picking the proper masonry bits and pieces comes into play.
In recent years, the construction business has grown by leaps and bounds, introducing ever-more-advanced technology that provides a variety of possibilities for the real estate market, investors, and construction experts. Masonry is the art and craft of constructing using stone, clay, brick, or concrete block. Typically, reinforced or unreinforced concrete architecture is also termed masonry. If you find the best masonry contractor Bronx, Masonry Contractor NY is the one-stop solution for you.
What Does a Masonry Contractor Do?
Masonry contractors are skilled professionals in the field of masonry structures. They perform a unique role in supplying builders with masonry building, repair, and other diversified masonry applications.
Formerly conducted by masons, this activity is now undertaken by those knowledgeable and talented in this field. They are skilled in constructing, repairing, and restoring constructions composed of:
brick,

concrete,

block, and

stone.
A mason contractor is highly trained and experienced in this sector but must also be able to handle and do a variety of other tasks. So, if you are looking for the best masonry services Bronx, this guide is perfect for you.
Role of Masonry Contractors
While a mason contractor focuses on the specifics of masonry construction and all that it includes, this is not the whole of their knowledge. Masonry contractors must have a comprehensive grasp of more than just the masonry technique. They must have a thorough understanding of numerous other components of the project they and their team may tackle. In particular, a mason must be familiar with:
The applicable rules and regulations (permits, licensing, inspections, tax payment liability legislation, etc.);

The capacity to estimate features of a project such as material and labor costs, as well as the impact of variables such as weather, personnel availability, general contractors, and architects;

Insurance requirements and kinds (such as worker's compensation, unemployment, property damage, theft, auto and truck, fire, accidents, and business loss); and

The kinds of merchants that will be working together and the parameters governing their connection with the masonry contractors.
How Often Must Your Building Have Masonry Maintenance?
Brick exteriors are aesthetically adaptable since they may provide a traditional or modern aspect to a building. The material is durable, energy-efficient, and can affect resale value positively.
Despite their extraordinary durability, brick constructions require some degree of upkeep and attention to preserve structural integrity. Use the following guidelines to maintain your residential or business properties.
Cleaning Brick
The initial step in your brick care regimen should involve washing the building's exterior. Use a garden hose with a vigorous spray nozzle to remove any embedded dirt; inspect for moss or mildew in areas with little direct sunlight.
Find And Check Brick for Water Damage
There are typically two types of water damage to bricks: splash back and growing humidity. Splash back happens when rain persistently strikes brickwork, seeping into cracks and fissures and settling within them. When groundwater rises and leaves what is known as a tidal line, rising damp develops.
Although the groundwater level would increase and fall over time, the salt present in the moisture might cause the brick to deteriorate. Annual inspections for water damage and restoration services, if necessary, are advised.
Masonry Contractor NY Is Here To Help
At Masonry Contractor NY, we understand the complexity of our work. Our licensed masonry contractor Bronx NY has experience with small and large projects. They understand how to collaborate with merchants, architects, and other organizations to get the client-required outcome. Our contractors thoroughly examine the submitted blueprints and confirm that the architect has resolved their issues.
Serving with the public custom masonry Bronx services for many years and counting, the contractors at Masonry Contractor NY, are knowledgeable, competent, and determined to offer the service and outcomes that all of our customers demand.