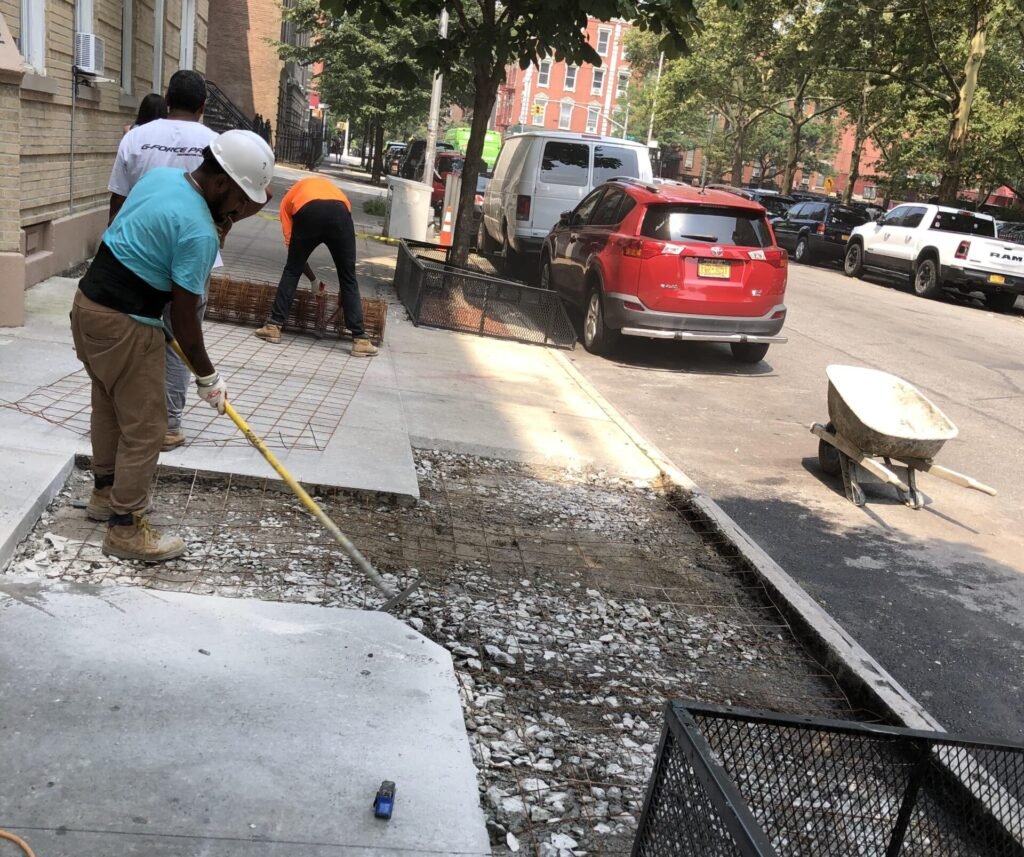 Masonry Contractor NY falls under the top contractors that help remove DOT violations in NYC. With an exceptional team and punctuality, we have climbed up to a new height of new work excellence. Masonry Contractor NY is just one call away to help you with solutions to resolve the violation issues.
What is a DOT Inspection?
In order to make more roadway safety, the Department of Transport (DOT) carries out vehicle inspections to make sure all the body parts are well maintained, repaired, and in a good condition. Being a truck driver, you already know about inspections but let us tell you the specifics and levels of each inspection.
What are the Different Levels of Truck Inspections? 
North American Standard Inspection –
This is the most common of all inspections, where the officer will check the whole vehicle including the braking system, lighting, tires, battery, securement of cargo, and more. Furthermore, he will examine the behavior of the driver through an alcohol detector, drug detector, seat belt, and driving style.
Walk-Around Inspection –
The officer will not be entering into the details of the vehicle, instead, he will just walk around and check whether the external components are working properly or not. Documentations and other credentials will also be considered under this level.
Driver-Only Inspection –
The driver's paperwork and other important credentials will be determined. In this case, all the eligible documents should be kept while driving.
The paperwork can be included under the followings-
License
Electronic logging device (ELD)
Record of Duty Status (RODS)
Hours of Service (HOS)
Driver Vehicle Inspection Report (DVIR)
Special Inspections –
This level of inspection is quite rare, but if done, the engine and documents will be examined. It is quite good to seek a professional for DOT violation removal NYC.
NAS Inspection for Radioactive Shipments –
Inspection under this level includes the interference of highway route controlled quantities (HRCQ) of radiological shipments, which means if a vehicle is responsible for transporting any suspicious materials such as hazardous freight, medical waste, or nuclear material, then it will cause an enhanced violation.
What is Sidewalk Violation?
Even after the inspections of vehicles, there are chances of incidents that can happen because of sidewalks; installed near the properties. The property owner can get a violation for the following reasons –
The vertical difference between the uneven flags is more than half an inch.
Loose flags
The visible void between flags
Cracked flags
Hardware that hasn't flushed within half an inch
Improper slove prevention flags
Missing flags
And more…
It is better to be safe from violations with a sidewalk violation removal idea. The DOT developed these standards of inspections to avoid any road incidents and injuries. However, the holes which are 1 inch in diameter and the difference between the flags of ½ inch, can cause injuries.
It is a wiser choice to remove the violation as soon as possible by contacting a contractor who works for DOT violation repairs.
What After Caught With Violations? 
If No Violations are Found –
If caught with no violations, the officer will issue a CVSA decal on the vehicle, which will be valid for the next 3 months. This indicates the vehicle has passed the inspection successfully and will not let you face any violations for a few days.
The Vehicle/ Driver is Issued With OOS –
If a serious violation is found that could lead to danger, then the officer will declare the vehicle OOS. In this case, the vehicle will not be allowed to be on the road until all violations will be completely corrected.
Still Questions?
Don't Worry if found any violations, our experts can get you out of any violations. Contact Masonry Contractor NY anytime for DOT violation removal NYC and more guidance. Become of our satisfied customers and let your mind free from all stress.