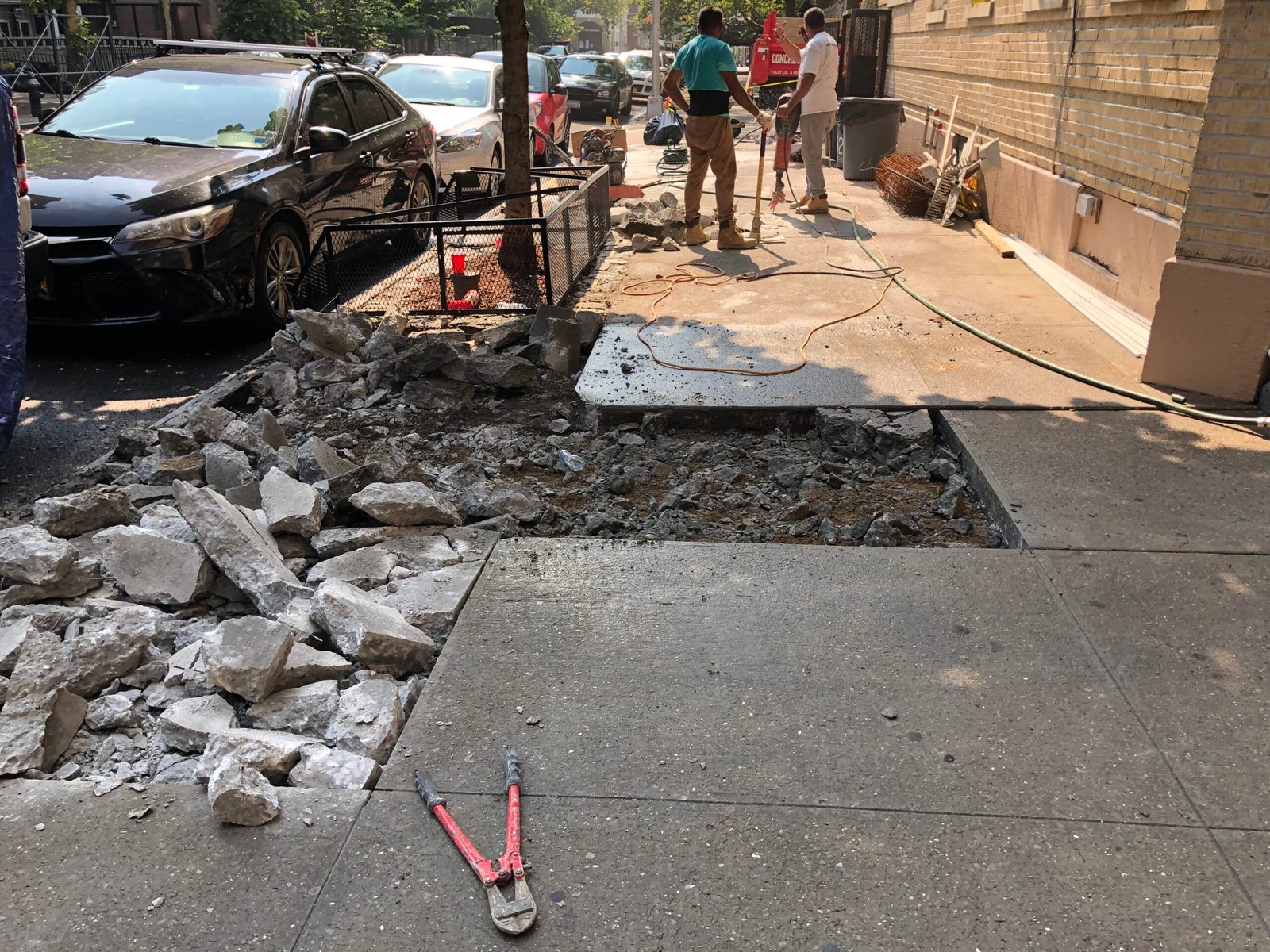 A concrete sidewalk can be strong and durable, yet it will not last forever! Exposure to heavy foot traffic, harsh weather elements, and water lead to gradual erosion and considerable damage. You may notice cracks, holes, and uneven surfaces on the sidewalk adjacent to your property. If you do not undergo sidewalk repair Bronx before the damage gets more severe, you are endangering the safety of those using it.
Read More:- When Should You Repair or Replace Stucco?
In New York City, where the Department of Transportation (DOT) has enforced strict laws and codes about the maintenance of sidewalks, you must not ignore its significance. So, periodic inspections by a licensed contractor and fixing damages promptly are of utmost priority to escape violations. But does your sidewalk need only some repair jobs, or do you have to replace it? Which is the ideal fix? It is an intimidating question, and you need sidewalk repair contractors Bronx to propose the best alternative.
Repair or Replace: Points to Consider
Concrete sidewalk damages are caused due to several factors. Nonetheless, as soon as the damage occurs on the upper surface of your yellow sidewalk, it begins to reach the deeper layers, weakening the base. In the early stages, most concrete sidewalk damages are repairable. But, some may require replacement depending on the following factors:
Identifying the source of the issue will solve the majority of the dilemma! Cosmetic failures like blisters, peeling paint, hairline cracks, etc., can be easily fixed with minor repairs. Sidewalk repair companies Bronx may suggest patchwork or repainting as the situation demands. However, if there are multiple cracks, large potholes, curling at the edges, and highly uneven surfaces replacing the sidewalk is the most viable solution. It will promote enhanced service life with an improved appearance.
The age of the sidewalk is an important consideration. Old sidewalks with broken edges, crumbling concrete, unstable yellow slabs, sunken concrete, and spalling require a permanent long-term fix. You cannot repair these issues because the structure has become weak and unstable from the base. Sidewalk replacement cost Bronx in such cases may be expensive initially but will offer cost-effective long-term results.
Understanding the nature of the problem will help you perceive a clear vision of the severity of the damage. Installation problems like drainage issues, sunken concrete, improper spacing of expansion joints, etc. require a more invasive approach. Some minor cosmetic repairs will only last up to a few years. When the foundation is weak, how can the structure survive? Thus, if your sidewalk has installation issues, replace it with fresh concrete and boost structural stability.
Lastly, consider your budget before making a decision. It is perhaps not a very crucial factor to everyone, but to some, it matters a lot. Concrete for sidewalk repair costs much less than a complete replacement service. If you have a low budget and only want to fix surface or cosmetic damages, minor repairs will be much more cost-effective. But remember, repairs sometimes are not the best solution.
Read More: – 5 Common Signs You Need to Hire Masonry Repair Expert
Thus conduct a thorough inspection of your concrete sidewalk to determine whether to repair or replace it.