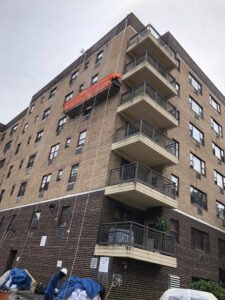 Proper building repair and maintenance requires intensive planning, coordination, and streamlining to accomplish the best results. Apart from that, the completion of the project on time is another significant point of consideration. You cannot think of doing it yourself until you are one of the experts!
Big cities like Bronx, Queens, Manhattan, and Westchester are thronged with high-rises and elaborate commercial buildings, forming the core of economic development. So, building repair Westchester County is one of the prime responsibilities of every citizen for enjoying safe and stress-free living. From roof fixing to sidewalk repairing along the property, you will always require professional assistance.
Building Repair and Maintenance
Protecting a building from deterioration is the primary motive of regular maintenance and occasional repair works. In other words, when minor damages like the peeling of yellow paint from the walls are left unattended, you are probably inviting more critical problems.
Read More:- When to Look for a Building Restoration Service?
Consulting the building repair contractors Westchester helps:
Fixing all kinds of damage concerns like missing shingles, loosened mortar, cracks or bulges in bricks, dampness in the basement, etc. No matter how small or big the problems are, everything will be taken good care of.
Ensuring a safer and healthier environment for the building occupants and surrounding properties too. Retaining proper functionality of every unit of the building, there are negligible chances of mishaps.
Building repairs and maintenance Westchester also ensures boosted curb appeal, increasing the property value. It creates an impressive first impression.
Improving energy efficiency that ultimately saves much of your bills! While cutting down your expenses you, indulge in sustainable living.
Why Choose a Local Contractor?
When seeking a reliable contractor to repair your building, it is always advisable to go local. Hiring a contractor from your neighborhood or locality serves a lot of benefits:
Easy Accessibility- When your contractor is local, you can conveniently drop into the office anytime, whenever you encounter post-service issues. Alongside, you know where to find your licensed building repair contractor in case of emergencies.
Better References- It is more evident, most property owners in your locality will approach the same contractor. It helps you to derive better references based on client feedback.
Credibility- It is easier to trust someone to whom you can reach out anytime! Right? So, you will undoubtedly confide more in your local contractor than anyone from outside.
Community Knowledge- When you hire a native contractor, be assured you do not require worrying about local building laws and guidelines. Your contractor will be well aware of the legal norms in your area.
Improved Service- Expert building maintenance contractors in your neighborhood will be more anxious about reputation than anyone staying miles away! Superior grade work with prompt service is their key objective.
Read More:- Interesting Building Renovation Ideas To Keep It Simple And Classy
So, to keep the yellow paint intact, look around for help instead of searching in the dark! Most trusted men are always from the locality you are well aware of!